Serving
Great

food
to

great

people

We bring great, homestyle food straight to you! The Great Canadian Food Truck prides itself on the love that goes into each dish. We always provide large portions of delicious food so that all guests leave feeling satisfied… if not blown away!
View Our Menus
Book Us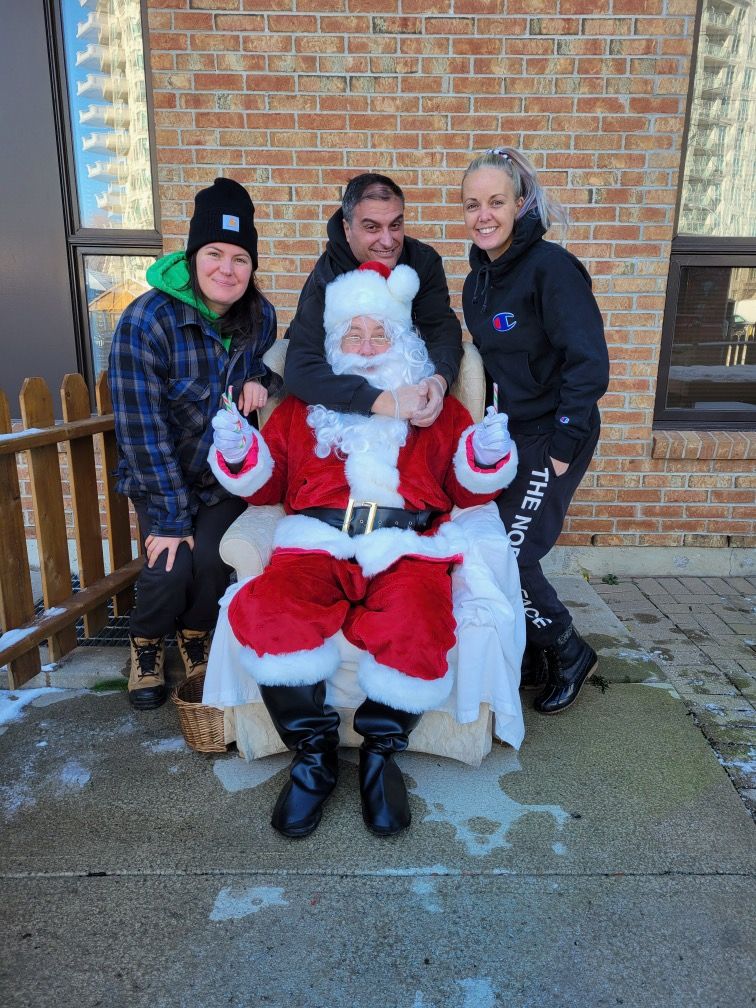 The "Eh" Team
The Great Canadian Food Truck was built on one principle: serve great food to great people.
Established in 2015 by Danielle, she recruited her family and friends to help her fulfil her lifetime dream of serving people.
By 2018, Danielle had 2 beautiful baby girls and she needed help. Through a friend of a cousin, Danielle met Mike who seemed like the perfect fit to take over the business. He was in the process of building a bigger, better food truck with almost 40 years in the hospitality industry.
2019 is when The Great Canadian Food Truck 2.0 was launched and it has been an incredible experience to date. Tara (Danielle's Best Friend) has been part of the journey since 2015 and is a contributing factor to the overall success.
We are proud that 2023 is our 9th season and we look forward to many great events this year.
Oh and by the way, we are Sorry its so Good!
Types of Catering Events
Are you hosting a party that needs food? Corporate lunch? Late night wedding? Call us! Let our food truck and friendly crew take care of you!
Corporate Events
Treat your staff to a hearty breakfast, delicious lunch or snacks. Great for training days, business anniversaries, company milestones, summer socials, staff appreciation or retirement parties.
Private Events
We've helped celebrate 5-year old birthday parties to 60th wedding anniversaries! Our food truck menu is suited for any crowd of any size – from child friendly items to more decerable palette.
Weddings
From full-service catering or a late night snack, we serve hot, fresh food ordered straight from the truck to your wedding guests.
Festivals
We LOVE a good festival or special event! We can certainly feed a crowd. We will generate a menu that is crowd pleasing and efficient. Feel free to reach out with event details, we would love to hear from you!
Golf Tournaments
Food trucks provide the ultimate food experience on the golf course. We are self-sufficient to set up on a hole and feed the golfers as they play through. Please reach out for more details.
Remote Locations
We can travel! Need to feed people in an area where there isn't a kitchen? Let us set up and take care of it all for you. We offer full service to take care of all of your event needs.
Other types of events: film sets, schools, fundraisers, camps… the possibilities are endless
Our Menus
Our customers typically choose 3-4 items from our expansive menu of delicious, home-cooked food for their event.
Lunch Menu
Alberta Strong Sandwich: Braised Brisket with Caramelized Onions & Horseradish Cream
Peameal Beacon Sandwich with Real Canadian Cheddar & Signature Sauce
Angus Beef Cheeseburger (4oz or 6oz) with Real Canadian Cheddar, Lettuce, Tomato & Pickles – Condiments on the side
Greek Chicken Wrap: Grilled Chicken Breast, Lettuce, Tomatoes, Red Onion, Cucumbers, Tzatziki, Feta
The Canuk Sandwich: BBQ Pulled Chicken with Canadian Cheddar & Pickles
Canadian Cubano: Porchetta, Ham, Swiss Cheese & Pickle with our Signature Sauce
Late Night Menu
Mini Macs
Peameal Bacon Slider
Angus Beef Slider
Canuk Chicken Slider
Olive Tapanade & Goat Cheese Slider
Grilled Lamb Chops
Spedini / Speduch
Porchetta Sandwiches
Mooseballs: Mashed Potato & Cheese Curd Crispy Balls, Deep Fried & Smothered in Gravy
Poutine Menu
Classic Poutine with Quebec Cheese Curds & Gravy
Brisket Poutine with Braised Brisket, Caramelized Onions, Quebec Cheese Curds & Beef Gravy
Oh Canada Poutine with Peameal Bacon, Quebec Cheese Curds & Gravy
Greek Fries : Tzatziki, Feta & Oregano
Summer Harvest Poutine: Seasonal Grilled Vegetables, Feta & Balsamic Glaze
Canuk Poutine: Shredded BBQ Chicken, Shredded Cheddar, Pickles & Gravy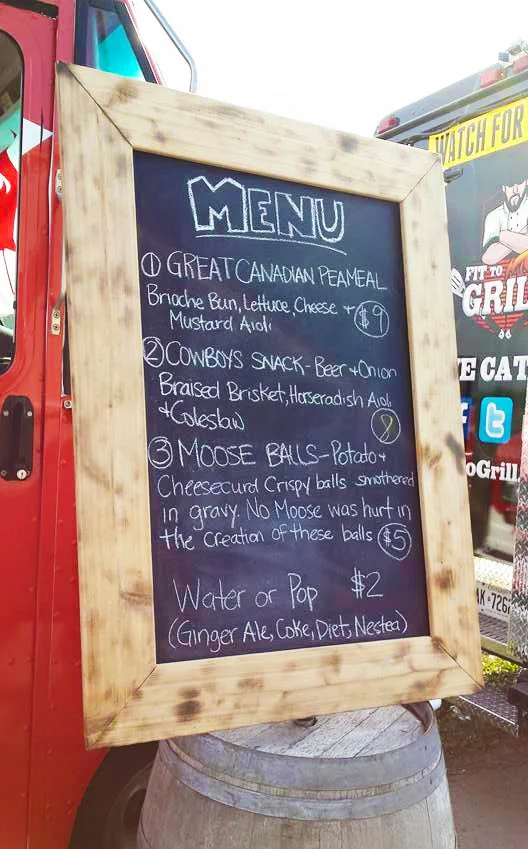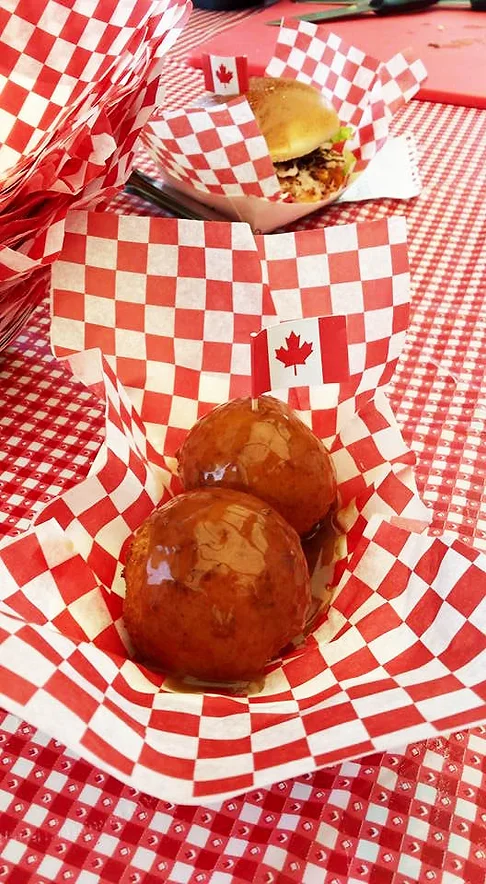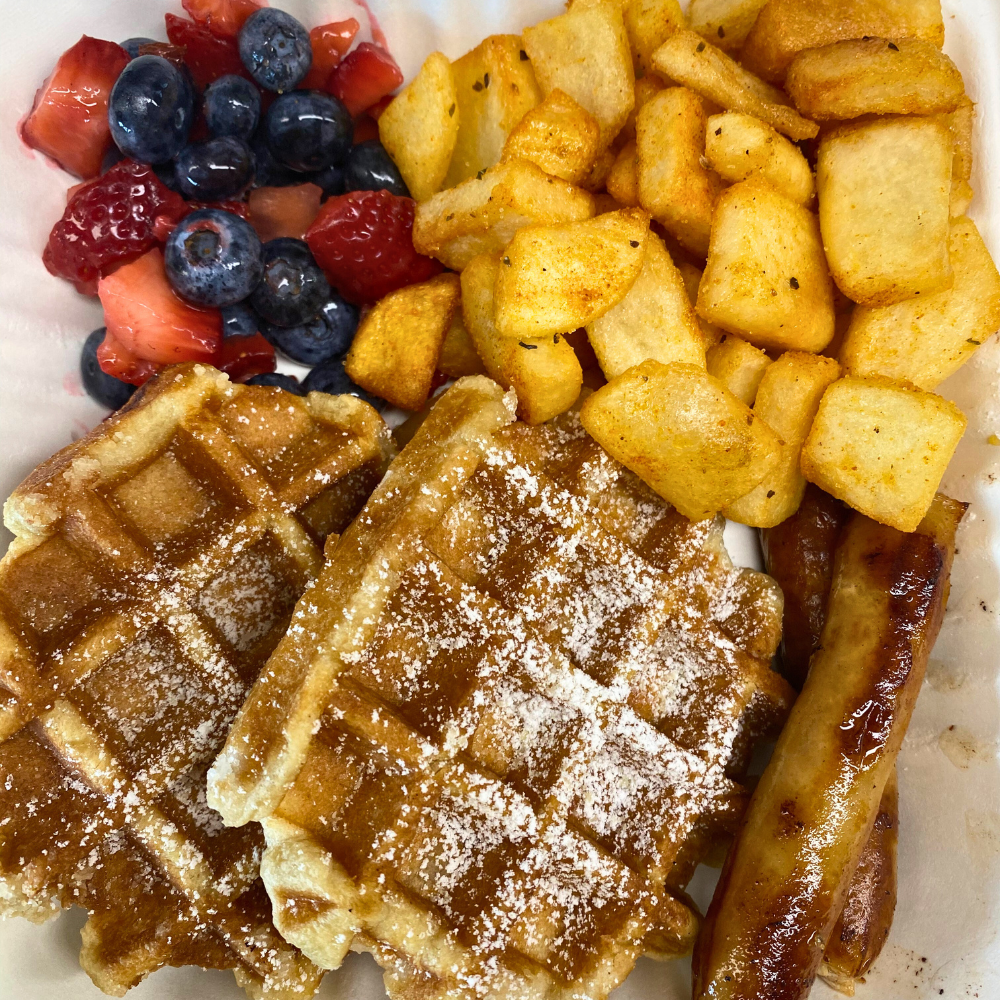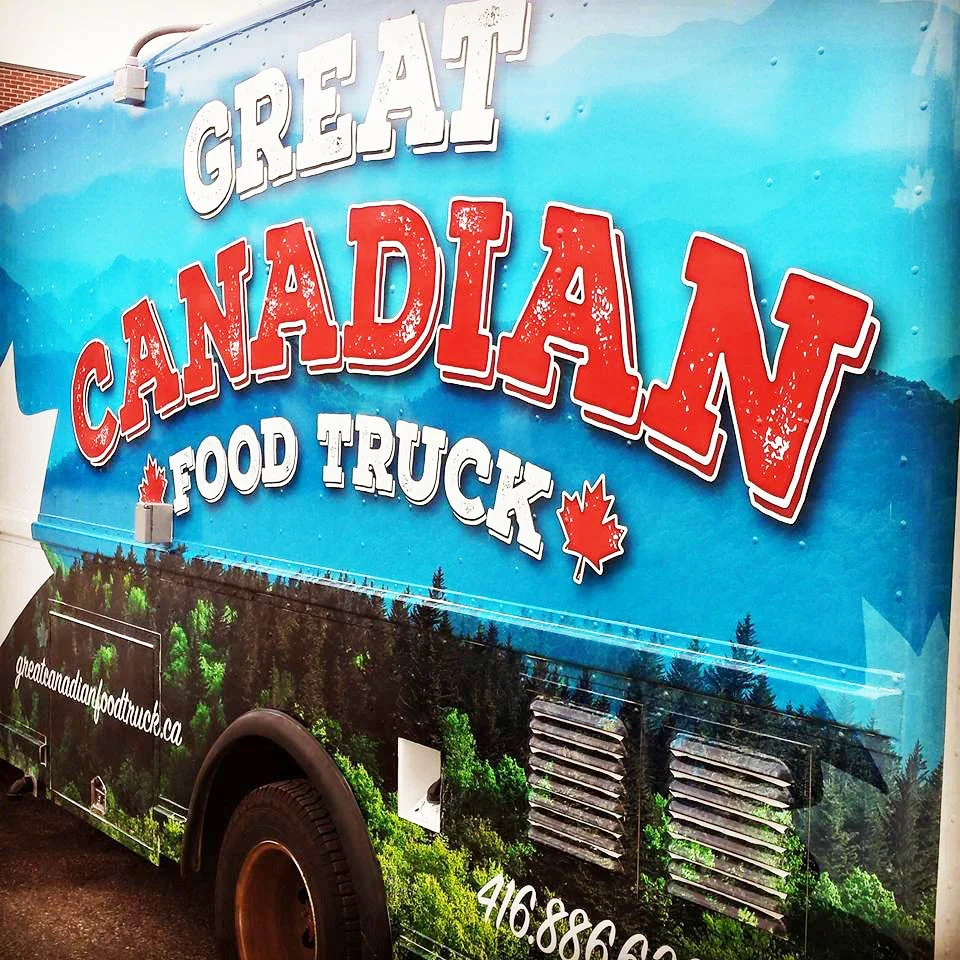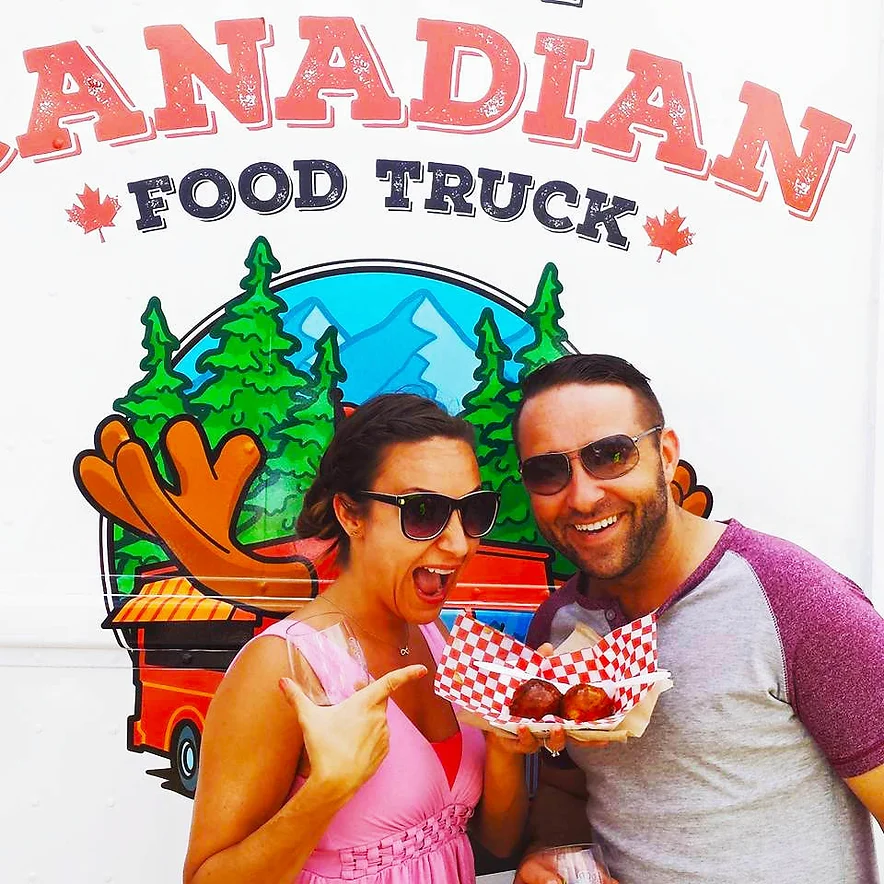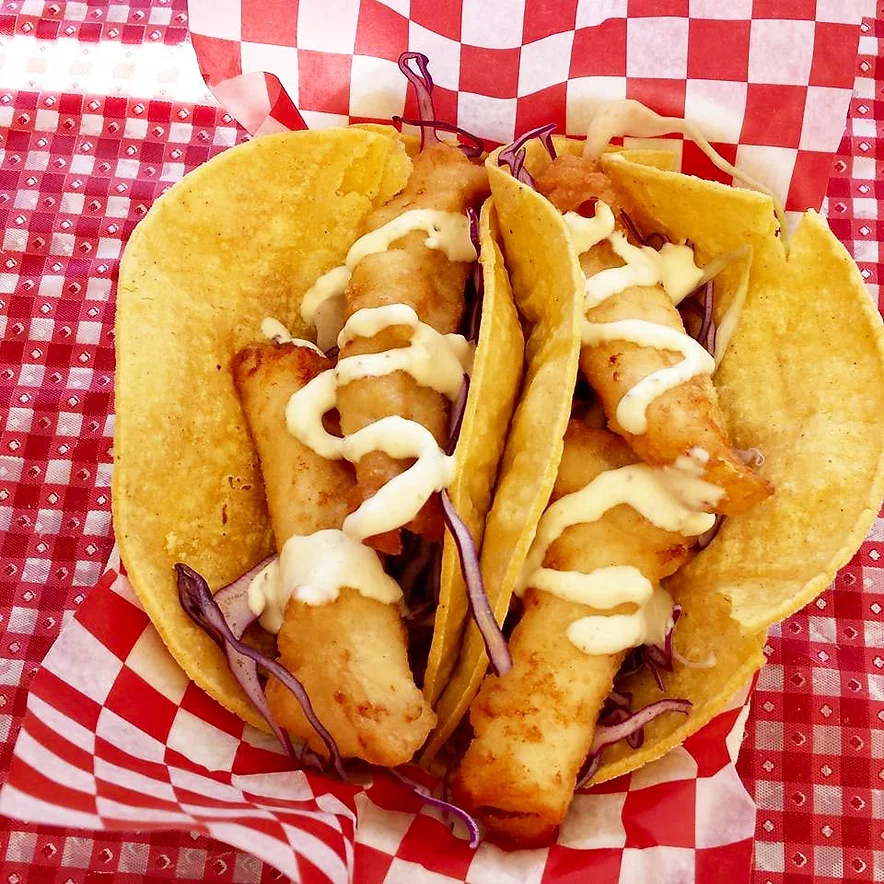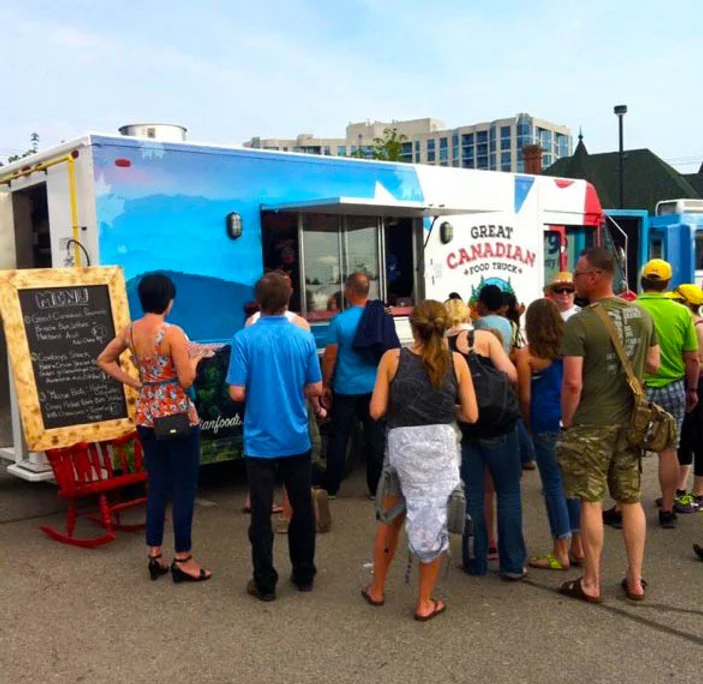 Have Questions? We have answers!
Check out our FAQ's or simply fill out our form to ask us a question about the truck, catering events, menu's or more!
"Amazing experience with Danielle and her team for our corporate Christmas party. Loved the cubano sandwich. Was on time, fair prices and excellent food. Highly recommend."
"So delicious! We had the peameal back bacon and the braised beef sammys at the food truck frenzy…best sandwiches we've ever had!"
"Danielle and her staff were AMAZING! Great food and even better customer service. Was helpful from beginning to end with out event!"
"ABSOLUTELY FANTASTIC!! From the "moose balls" to the fish tacos…this food is the REAL deal. Thanks so much Great Canadian Food Truck for bringin' it. We will be back again and again!"
"OMG! That's all I can say! The food is out of this world! #sorryitssogood ABSOLUTELY!"
"We have had two functions this summer with The Great Canadian Food truck. Mike and his team were amazing. Our guests loved the food and the idea. We would highly recommend them to anyone. Best discussion ever"
Book The Truck
Fill in the form below if you are ready to have us cater your next event - or else contact us with any questions you may have. We will try our best to respond to you within 2 business days.